Mautic News'n Stuff…
GitHub Trending Archive, 15 Nov 2019, PHP. Crinsane/LaravelShoppingcart, doctrine/DoctrineBundle, doctrine/migrations, barryvdh/laravel-dompdf, mautic/mautic, elastic/elasticsearch-php, swoft-cloud/swoft, sebastianbergmann/phpunit-mock-objects https://t.co/mgRDEi6f3K
https://t.co/Ury7oZSUvx 😀 Adrián Croes thanks for following! Please visit our website and enable our push notifications! #startup #inbound #business https://t.co/uEGpahVwpT #mautic #udemy #mobile #indiedev #brazil #saas #innovation #blog #news #wordpress #plugins #android
https://t.co/5xkZvJfCuG 😀 V_A_dust thanks for following! Please visit our website and enable our push notifications! #startup #inbound #business https://t.co/uEGpahVwpT #mautic #udemy #mobile #indiedev #brazil #saas #innovation #blog #news #wordpress #plugins #android
https://t.co/8U0IMRsRrN 😀 Cross Kill thanks for following! Please visit our website and enable our push notifications! #startup #inbound #business https://t.co/uEGpahVwpT #mautic #udemy #mobile #indiedev #brazil #saas #innovation #blog #news #wordpress #plugins #android
Top of editorial & content planning #tools
1️⃣ swat io
2️⃣ hootsuite
3️⃣ sprout
4️⃣ scompler
5️⃣ pler
6️⃣ thunder
7️⃣ desknet
8️⃣ mautic
Any additions?
(Great inputs from @mediencamp #mcvie)
GitHub Trending Archive, 14 Nov 2019, PHP. wp-graphql/wp-graphql, MISP/MISP, beyondcode/laravel-websockets, moodle/moodle, Crinsane/LaravelShoppingcart, doctrine/DoctrineBundle, doctrine/migrations, mautic/mautic, elastic/elasticsearch-php, botman/botman https://t.co/3B2bNoH7C1
予算ゼロで始めるマーケティングオートメーション オープンソースMAツール「MAUTIC」の3つの特徴

予算ゼロで始めるマーケティングオートメーション オープンソースMAツール「MAUTIC」の3つの特徴
...
dmj.underworks.co.jp
https://t.co/zElo6ec9j4
UMA NOVA FORMA DE GUARDA COMPARTILHADA
My friday evening: #ddev + #mautic + bottle of Malbec = goodness!

This can be a thing or our thing, DM's open 😊
Texthelp Teaches Live Training via Webinars - 20% discount on #CyberMonday ONLY. Use code CYBERMONDAY20. Check out the schedule of opportunities now...
https://t.co/Xl5CQ1hJ8W
https://t.co/Gx6tBnEpog
#paris #marseille #lyon #toulousle #nice06 #nantes #montpellier #strasbourg #bordeaux #lille #rennes #reims #saintetienne #lehavre #toulon #grenoble #dijon #angers #villeurbanne #aixenprovence #lemans #clermontferrand #clermont #brest #amiens #limoges
#LeuchtfeuerOnTour:🙆 Meet us on 3.Dec. at #MarketingUnderground expo where we promote #Mautic #OpenSource #MarketingAutomation - a really special event with fantastic speakers and thousands of visitors!

Get your (free) ticket: https://t.co/JeRFSaJ7G6
Twitter feed video.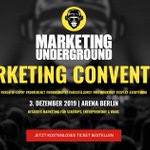 Load More...